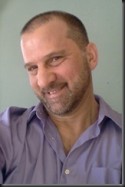 Welcome to the September issue of Diversity Rules Magazine and "My Two Cents." It is hard to believe the summer has slipped by us so quickly. Fall will be upon us soon and I shudder at what is coming after that. But that's what living in the Great Northeast is all about.
The election is bearing down us. It is only a short 2 months away now. Don't forget to vote. There is way too much at stake this year to let a wholly unqualified candidate like Donald Trump win the Presidency. I cringe at the thought.
Many of us still live in states with antiquated election laws that do not allow for early voting. Someday we'll come into the 21st century. If you do live in a more progressive state where early voting is allowed, and the GOP has not passed horrendous voter suppression laws, then get those ballots back and vote BLUE. It is important that Democratic candidates are elected all throughout the country. We need to take it back from this horrific GOP that knows nothing about governing.
Moving on, this month I am honored to have a queer ally as the feature guest interview. Jani Allan joins us this month and she has a great story. I hope you enjoy what she has to say. She gives a voice to the voiceless through her work and writings. She has a most adorable little doggy too.
This month's issue is also packed full with great information and thought provoking articles, such as David-Elijah Nahmod's PTSD Memoir, Lee Lynch's Amazon Trail, and Tony Guadagnino's monthly article. Diversity Rules Magazine welcomes Tonia Snell's guest feature dealing with Workplace Diversity.
I hope you enjoy the issue and spread the word about Diversity Rules Magazine.
______________________________________
The independent gay press can only exist with the support of its readers and advertisers.  Please consider subscribing or advertising in Diversity Rules Magazine!