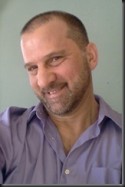 I have always said that queer folk can be their own worst enemy sometimes.  This rang loudly true with the Human Rights Campaign's endorsement of Senator Mark Kirk's re-election over his opponent Tammy Duckworth.  I am still scratching my head over this one, as are many other gay activists around the country.  The HRC certainly has shot itself in the foot with this endorsement and the organization's credibility has been greatly tarnished — irrevocably with many queer activists — yours truly included.
As The Daily Kos said in its article ridiculing the HRC's endorsement, it is "a move that is as appalling as it is embarrassing" and "pathetic and stupid."  The HRC  has turned its back on the community it says it represents and has given its tacit endorsement of continuing GOP control of the US Senate.  I am quite sure Mitch McConnell is smiling from ear-to-ear knowing that one of the nation's largest gay rights organizations has endorsed a Republican for re-election and is helping the GOP retain control of the chamber.
Mark Kirk's record is abysmal when it comes to furthering gay rights legislation compared with his opponent Tammy Duckworth.  By its own measurement of how a candidate fares with supporting gay rights legislation, the HRC Report Card gave Ms. Duckworth a perfect 100 percent score in 2013-14 compared with 78 percent for Senator Kirk, with his 2009-10 score being an outrageous 39 percent.  On what planet are the Ivory Tower activists of the HRC living on? Certainly not the one the rest of us do. The HRC's endorsement of Senator Kirk over a much more deserving candidate such as Ms. Duckworth is an affront to those of us who put ourselves on the line each and every day to further equality for all with some risking their jobs and personal safety to do so.
The HRC cites Senator Kirk's support for the Employment Non-Discrimination Act, as well as his support for same sex marriage and efforts to combat bullying as their primary motivations in its endorsement over someone that it gave a 100 percent rating just last year.  His support is all well and good, and we are very appreciative of his efforts.  However, does this delusional advocacy organization seriously think that by endorsing a Republican for re-election and helping to maintain a GOP majority in the US Senate will help the cause of equality in the long run?  The answer is a resounding NO.
Additionally, the HRC says this endorsement was done in the spirit of bi-partisanship.  Truth be known its more primary motivation was to ensure that donations to it's bank account would continue from its corporate and wealthy donors who are more concerned with political correctness instead of forcefully and overtly endorsing candidates that TRULY SUPPORT the cause of equality for all Americans like Ms. Duckworth.
The HRC's endorsement is nothing short of shameful. Diversity Rules Magazine fully and unequivocally endorses Tammy Duckworth in her quest to unseat Mark Kirk and return the US Senate to a party that actually CARES about LGBT people.  The HRC has lost a lot of respect with its endorsement of Mark Kirk and GOP retention of the Senate.  Diversity Rules Magazine strongly suggests that the HRC reconsider this endorsement.
Sen. Mark Kirk has facilitated Mitch McConnell's obstruction of President Obama's agenda. He is one of the most vulnerable candidates running for the Senate this fall.  The HRC's endorsement of Senator Kirk will simply perpetuate that obstruction and reward his vulnerability.  The HRC is no friend of the LGBT community with this endorsement.  Ignore the HRC's misguided and quite frankly DUMB endorsement and vote for Tammy Duckworth.
Finally, Diversity Rules Magazine also encourages LGBT folks and allies to contact the HRC and those responsible for this craziness and tell them how disgusted they are over it. Additionally, It's time for a wake up call and Diversity Rules Magazine encourages LGBT people to remove the gold bars from their cars, shop windows and other places and stop writing checks to this organization and throw your support to another that truly understands what it means to support equal rights and equality for all by seeing the big picture of recapturing the chamber.  STOP donating your hard earned money to an organization that supports continuing GOP control of the US Senate and its obstruction of progressive legislation.
Please consider DONATING to Ms. Duckworth's campaign! Tell the HRC they are full of nonsense and help defeat Mark Kirk and his bid for re-election.