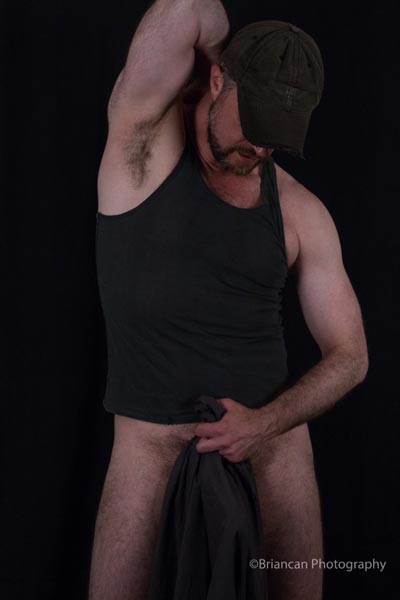 Jason Armstrong's first book, Solosexual: Portrait of a Masturbator, went to #1 on Amazon Kindle upon its release in 2016 and was later released in Italian by publisher dR Edizioni. His writing has appeared in Best Sex Writing of the Year (Cleis Press), DNA Magazine, DailyXtra.com, and Kinkly.com. Jason lives in Toronto, Canada.
What happens when the man once dubbed "The World's Most Famous Solosexual" goes on PrEP and dives back into the world of gay partnered and penetrative sex? In "Getting Off," Jason Armstrong reveals an incredible journey of sexual adventure and self-exploration in his follow up to the acclaimed, "Solosexual: Portrait of a Masturbator."
Since the publication of Solosexual, Jason has discovered new aspects of the world of sexuality—both around him and inwardly. The advances of PrEP open his eyes to new possibilities. Follow along as Jason takes you with him into the world of bathhouses, sex clubs, prostitution, porn, drugs, and peep shows to discover how men are having sex and where they are finding it—all seen through the eyes of one for whom masturbation is king.
Or is it?
From the Introduction to Getting Off:
How do you get off? Do you want to know how I get off? Do you want to know how he gets off? Questions like these burn in my brain, a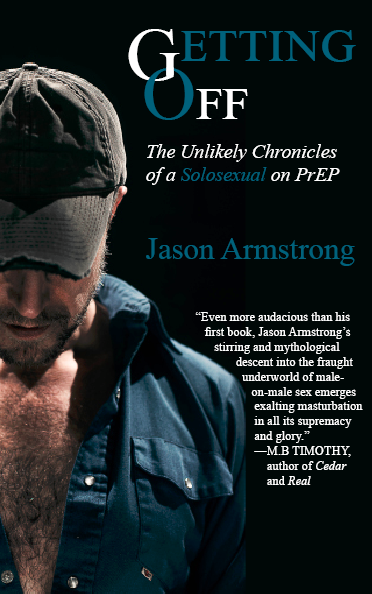 brain that has sex on it 24/7. On a crowded subway, I can't help but look at each and every man—young or old, pretty or less-than-pretty, seemingly gay or straight—and wonder how these men feed their sexual appetites. And furthermore, I wonder what they are starving for, and why?
I spent most of the last three years having solo sex—masturbation had become my favorite sexual outlet and culminated in my first book called Solosexual: Portrait of a Masturbator. and when I use the word "sex" I most certainly include masturbation in its definition. Part of the goal with my first book was to help other men embrace masturbation as a valid first choice among the many sexual outlets available to us. Doing so only made me wonder: What other outlets might I in turn embrace?
However, having limited sex to me, myself and I, what did I know of what other men were getting up to sexually? Is the internet keeping men at home? Are porn and online chat rooms causing public male spaces to close up shop? Or is the internet just part of the sexual equation at the end of this second decade of the new millennium?
Where are men going for sex? What porn are they watching? How are they communicating with each other? What, I wondered, is the state of the strip club in these times? I wondered about it all: Prostitution, bathhouses, orgies, glory holes. How, I wondered, was PrEP (Pre-Exposure Prophylaxis) changing the way gay men approach sex? I wanted to go back to my blog's roots and hunt for sex. So I did just that and found that the more things change, the more they stay the same. In comparison to the wild-west days of unabashed gay sex in the '70s, we, I find, are creating the same culture again today. But the reason that writing about sexuality never gets old is that any answers you might get to your questions only beget more questions. As with love, sexuality is a deep, deep ocean that is near impossible to scrape the bottom of, though we trawl like mad as men possessed.
Getting Off is available on Amazon.
____________________________________________________