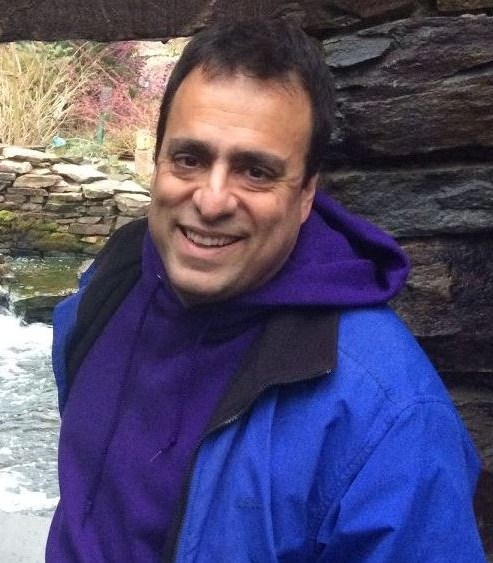 Tony Guadagnino is a marketing consultant. Located in New Jersey, his clients are based across the country, focusing on social media to build their presence on the internet. He studied creative writing in college and is currently working his first novel on the subject of bullying. He lives with his partner Mark.
To conclude my final part on Gay Icons (Part 9), let's look at some of the modern performers who are heading to the stratosphere of Gay Icons.
The first person who comes to mind is Stefani Joanne Angelina Germanotta, professionally known as Lady Gaga. Before her big break in show business, Lady Gaga used to perform in Drag Bars and Gay Clubs
regularly. (Note: When she was filming A Star Is Born, she told director Bradley Cooper of her early days of performing, and the character of the show was re-written to be performing at drag bars to recreate the feelings of an undiscovered artist.)
When she From her breakout in 2008, Lady Gaga began as a modern-day Madonna, with shocking outfits (the meat suit) and outrageous stage presence (coming from an egg), as well as humongous chart-topping tracks like "Poker Face" (I just love that one) and "Just Dance." Her 2011 monster hit "Born This Way" sold over 1 million copies within five days, earning the Guinness World Record for the fasting selling single on iTunes; in addition, it debuted at #1 and became the 1,000 number-one single in the history of Billboard Hot 100 charts. Calling it her "freedom song, " "Born This Way" has become the American anthem for the LGBT community.
Lady Gaga has forever been a supporter of the LGBT community. She had donated thousands (if not millions) to charities and has attended a significant number of events, concerts, and rallies in support of us. At the50th Anniversary of the Stonewall Riots in New York in June 2019, she said proclaimed the following:
"True Love – true, true love – is when you would take a bullet for someone.  And you know that I would take a bullet for you any day of the week."
Kylie Minogue, who started out as a 1980s pop star, reinvented her musical career in the 21st century, and in doing so, she found an increasing gay fan base. Kylie first discovered she had a gay following back in the 1980s when she witnessed several drag queens performing to her music. She was quite touched by the inclusion that it encouraged her to begin performing at gay venues throughout Australia (her base), and the world. She later became the headline at the Sydney Gay and Lesbian Mardi Gras. She was quoted as saying:
"My gay audience has been with me from the beginning … they kind of adopted me."
Christina Aguilera is regarded as a gay icon, which began when she released her single "Beautiful." Christina created a controversial video, featuring people who had felt ostracized from society, which included a same-sex couple and a transvestite. The song went to #2 on the
Billboard charts and is also recognized (along with Lady Gaga) as a gay anthem, tagged as "the most empowering song for lesbian, gay and bisexual people of the decade."
And let's not forget about the 2003 VMA Awards where she kissed Madonna, along with another iconic artist — Britney Spears.  Britney Spears started as a little girl among the 1990s Mickey Mouse Club (MMC), but in 1999, she broke into a
successful solo career. "… Baby One More Time" was her debut single, which shot to the top of the charts in 10 countries. She became an overnight success, and her song (and future songs) became a staple at the gay clubs across the globe.
Times have changed tremendously from the time period of my first article, the 1930s. In 80 years, we have seen the LGBT community blossom from meeting in back alleys, private rooms and inside closets, to a community celebrating marriage equality and gender fluidly. Who knows how much more we will have moved forward ten years from today, and who will be the iconic symbols of the next decade. But as we see, as times change, we will always have the icons to love, respect, emulate, and honor.
____________________________________________________