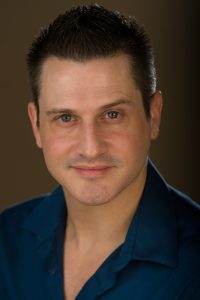 Damon L. Jacobs is a New York-based Licensed Marriage and Family Therapist and HIV prevention specialist who focuses his work on health, love, and pleasure. Through his clinical work, Damon has spent two decades helping couples and individuals create joyful and sustainable relationships. He is also the author of the books RATIONAL RELATING and ABSOLUTELY SHOULD-LESS.  He is best known for championing the use of pre-exposure prophylaxis (PrEP) through his work on social media, newsprint, broadcast appearances, including The New York Times, USA Today, MSNBC, NPR, Vice News, and more.  He is featured as one of 35 "Leading HIV Activists" by The Advocate Magazine, one of the Top 10 "Influential Voices in HIV/AIDS for 2016" by Healthline Magazine, part of the "HIV Heroes" series through Metrosource Magazine, and one of the Ten "Most Captivating Voices of 2014" by HIV Equal. He was honored to receive a Commissioner Special Recognition Award for his work through the New York State Department of Health in 2016."
For more information about Damon and his clinical work, check out his website at http://damonljacobs.com.
__________________________________________________
If you enjoy reading Diversity Rules Magazine, please consider subscribing, advertising or investing in its future.