December 1 is World AIDS Day, a day to unite in the fight to end the HIV epidemic, support people living with HIV, and honor those who have lost their life.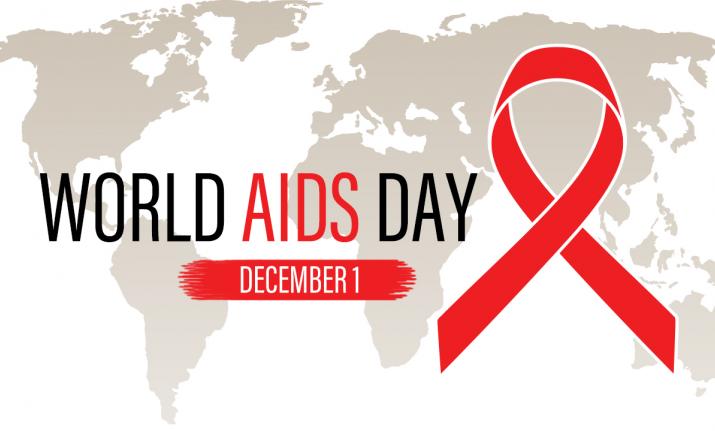 The 2020 theme focuses on the global commitment to deliver quality, people-centered HIV prevention, and treatment services for impact. The theme also speaks to strengthening the capacity and resilience of communities and health systems to address HIV prevention services in the midst of a global pandemic. While COVID-19 has created major new challenges, the U.S. Department of Health and Human Services and its partners remain committed to accelerating efforts to end the HIV pandemic.
Founded in 1988, World AIDS Day was the first-ever international day for global health. Every year, United Nations agencies, governments, and civil society join together to campaign around specific themes related to HIV.
Awareness-raising activities take place around the globe.
Many people wear a red ribbon, the universal symbol of awareness of, support for, and solidarity with people living with HIV.
People living with HIV make their voices heard on issues important in their lives.
Groups of people living with HIV and other civil society organizations involved in the AIDS response mobilize in support of the communities they serve and to raise funds.
Events highlight the current state of the epidemic. World AIDS Day remains as relevant today as it's always been, reminding people and governments that HIV has not gone away. There is still a critical need for increased funding for the AIDS response, to increase awareness of the impact of HIV on people's lives, to end stigma and discrimination, and to improve the quality of life of people living with HIV.
As per the World Health Organization (WHO), some of its key messages for this year's campaign are:
Renew our fight to end AIDS: It's time to invest, innovate and integrate HIV services with broader health care and the pandemic response, to help us get back on track to end HIV by 2030. We are missing the global targets for 2020. On 1 December, we renew our call to do better.
Use innovative HIV services to ensure continued HIV care: There are many new approaches countries are adopting to ensure HIV care during the pandemic – for example, providing multi-month prescriptions of HIV medicines to protect the health of people on HIV treatment and to reduce the burden on a stretched health service.
Engage and protect nurses, midwives, and community health workers: Nurses and midwives are on the frontline of HIV care, treatment, and prevention. In this year of the Nurse and the Midwife, we urge policymakers to ensure that frontline health workers, nurses, midwives, and community health workers are engaged, supported, and protected when delivering services for HIV and COVID-19.
Prioritize the vulnerable – youth and key populations: We need to ensure the continued provision of HIV services for children, adolescents, and key populations during COVID-19. Key populations include people who use drugs, men who have sex with men, sex workers, transgender people, and people in prisons that are disproportionately affected by HIV.