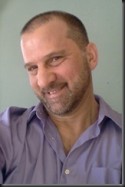 Jim Koury is an activist who is not afraid to ruffle some feathers. His main objective is to get people to think and think for themselves. He espouses Aristotle's mantra, "It is the mark of an educated mind to entertain a thought without accepting it." Jim does not force his views on others but just puts them out there for folks to think about and discard if they wish
Welcome to the March issue of Diversity Rules Magazine. It's hard to believe we are almost through a quarter of the new year already! Time flies does it not?
This month Diversity Rules Magazine is proud to have a return interviewee, Tom D'Angora. Tom first appeared in Diversity Rules Magazine in 2012 with the cast of Naked Boys Singing.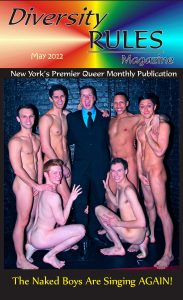 This month he is with us talking about the unfortunate 2016 election and the role he played in it as Hillary Clinton's LGBT Outreach Grassroots Coordinator. Tom's interview in this issue focuses on this role and his thoughts moving forward in these now very turbulent and chaotic political and social times.
President Trump and his evil minions have proven already with only 6 weeks under their belt that they are a clear danger to the personal security of millions of Americans, as well as the nation, generally.
As Tom states in his interview, we must certainly be diligent and fight the good fight. We are fighters! Never forget what Hillary Clinton said, "Never stop believing that fighting for what's right is worth it." NEVER give up the fight folks! We, as a nation, have way too much at stake to not fight this horrid man and the forces that propel his popularity among white supremacists and others that want to see a totalitarian form of government brought to the United States.
With that said, as usual, this month's issue is full of great commentary, features, and other great human interest stories that will surely captivate you.
It's also the time of the Irish! Have a great Saint Patrick's Day. Even if you aren't Irish, have a good one anyway. We need such fun "holidays" to take our minds to other more pleasant thoughts.
__________________________________________________
If you enjoy reading Diversity Rules Magazine, please consider subscribing, advertising or investing in its future.