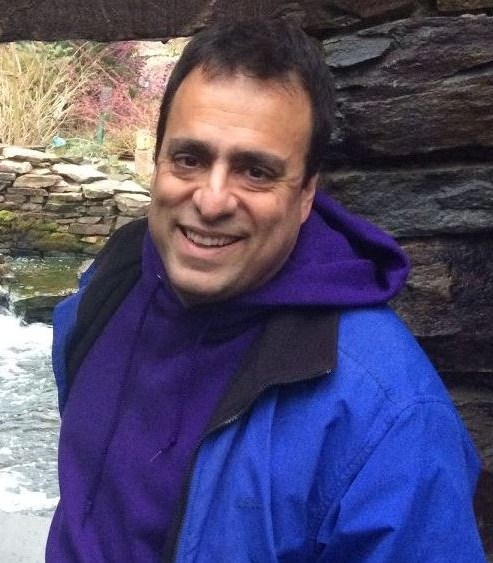 Tony Guadagnino is a marketing consultant. Located in New Jersey, his clients are based across the country, focusing on social media to build their presence on the internet. He studied creative writing in college and is currently working his first novel on the subject of bullying. He lives with his partner Mark.
Can you believe it? I certainly cannot. Besides being a marketing consultant, I also work in the local school district. In less than 4 weeks, I'll be back in the classroom, working with the children, building their minds with math, spelling, and reading skills.
I'm not trying to be a Debbie Downer. Summer happens to be my favorite season, and I hate how quickly it goes by. My birthday is in the month of August, and I transform to a 5-year-old when the special day comes. I want to savor the warm weather as long as I can because here in the Northeast, there are more months of cooler weather than warm weather.
What do you do in the summer? Do you travel? Do you go on vacation by car or by plane? My partner and I are not big time travelers. We enjoy weekend excursions instead of a 7-day vacation.
Here on the East Coast, there are many places to get away for the gay community. Of course, there is Provincetown at the northern tip of Cape Cod, MA. (Ironically, it's the same location the Pilgrims had landed back in 1620.) I would "unofficially" declare it as the biggest travel spot for the gay community in the summertime, reaching as high as 60,000 people during the season (Not bad for a town that has a residency of 3,000). Beautiful beaches, great restaurants, wonderful shopping, and dance clubs that keep the town burning up the night.
And if you want to travel further north, there is Ogunquit, Maine. Meaning "beautiful place by the sea," Ogunquit is a small town in York County, at the southern tip of Maine, with a population of just 1,500 people. Originally established by fisherman for its abundance of sea life, the village eventually became a popular art colony and tourist attraction. When you're ready to explore the city, visit one of the many white sandy beaches of Ogunquit (11 square miles is covered by water). Or, head downtown for some great shopping, then takes Ogunquit's Marginal Way, a one, and a quarter mile long trail with views of the coast. The path will take you from downtown to the fishing village in Perkins Cove, which is now an outdoor mall of jewelry, clothing boutiques, and candle stores.
For those who want to get away in seclusion – there is the Hillside Campground in northern Pennsylvania. (For the record, I have never visited this place, but I know several people who have, the Editor/Publisher of Diversity Rules being one avid fan). Opened May through September, the campground allows people to rent a cabin, bring a pop-up camper, or just bring a tent and stake it to the ground. It consists of over 235 acres of land for you to decide if you want to be in seclusion deep in the woods, or in the middle of the action at the heart of the grounds. And for those people who prefer to bare it all – one of its rules is that clothing is optional.
There's still time to get away before we're in "back to school" mode or take that one last summer September trip; your time is now! Take a weekend excursion and enjoy the summer while you still can.
__________________________________________________
If you enjoy reading Diversity Rules Magazine, please consider subscribing, advertising or investing in its future.