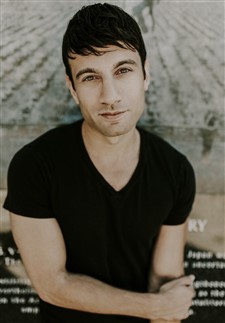 Joey Amato is the founder and publisher of Pride Journeys, an LGBTQ travel website, and syndicated column. For more LGBTQ travel ideas, please visit Pride Journeys at www.pridejourneys.com. His Pride Journeys column appears in Diversity Rules Magazine each month.
Get out your fancy hat and get ready to sip some bourbon because we are headed to Louisville, Kentucky, the home of the Kentucky Derby as well as the world-famous bourbon trail. The city has ranked atop of HRC's municipality index for many years now, being the epicenter of LGBTQ culture in Kentucky. Visitors are welcomed by giant rainbow murals, friendly locals as well as a thriving nightlife scene.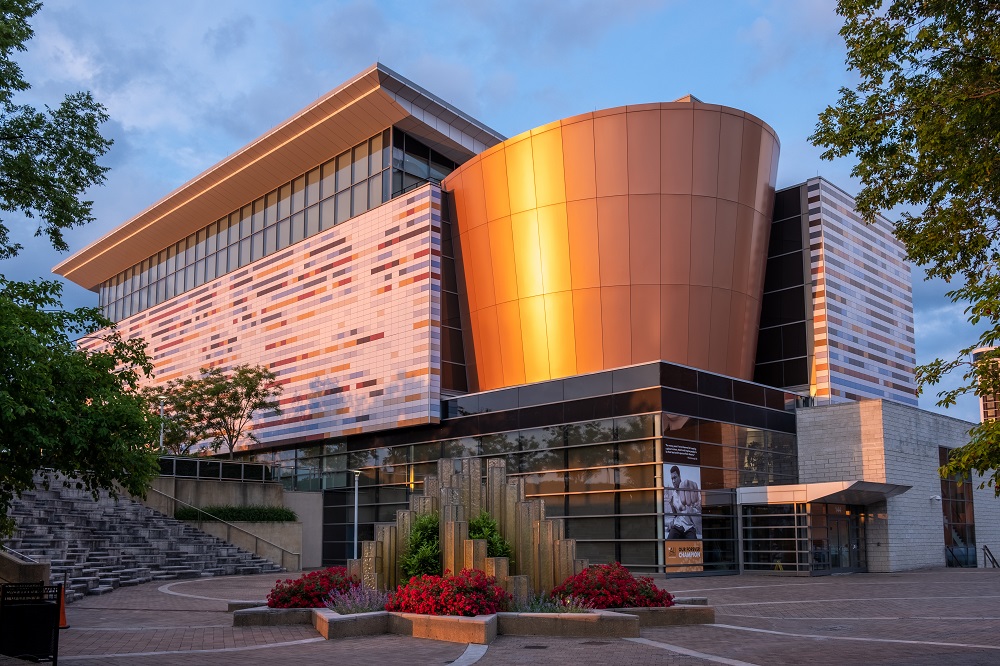 Begin your visit with a tour of the Muhammad Ali Center, one of the most engaging attractions I have been to in a long time. I learned so much about this icon, and Louisville native, including the breadth of his philanthropic endeavors. Guests arrive at the 5-story complex and begin their journey of Ali's life by watching a video highlighting the most incredible moments of his career. After the video, you can snake through a series of interactive exhibits or try out your speed bag skills. There is also a full-size boxing ring that pays homage to The Greatest. Those who don't know much about Ali prior to visiting will leave with a wealth of knowledge.
Continue your sports-themed tour of Louisville with a visit to the Louisville Slugger Museum and Factory, a working facility where the iconic baseball bat brand is manufactured. Learn about how the bats are made and which famous athletes commission their very own custom bats direct from the factory. The company was founded by J. A. "Bud" Hillerich in July 1884 and is still family-owned today. Quite a legacy!
Of course, no sports tour would be complete without a stop at Churchill Downs, home of the world-famous Kentucky Derby which is held on the first Saturday in May. With a general admission ticket to the Derby Museum, visitors can enjoy two floors of interactive exhibits, a 30-minute guided historic walking tour at Churchill Downs Racetrack, and watch "The Greatest Race" movie on a 360°, 4K high-resolution screen. The Museum's exhibits tell the story of how the Kentucky Derby got its start, dating back to the first Derby in 1875. Displayed are unique artifacts ranging from early fashion pieces to Hall of Fame trainer D. Wayne Lukas' trophies and artwork entrusted to the Museum in 2017. Visitors can call a race, play Derby trivia, and learn about what it takes to be a jockey.
Before a night out on the town, check in to the 21c Museum Hotel. This property is the first 21c to open, so it is well worth the visit. The property is easily identifiable by the enormous gold statue of David located directly outside the building. This statue was shipped to Louisville from Europe by the hotel owners. 21c is a wonderful small chain of hotels that feature museum-style galleries which are accessible to the public 24-hours a day. This property features a two-story main gallery in addition to multiple smaller art spaces scattered throughout the building. The hotel also boasts a full-service spa and fitness center as well as Proof on Main, their restaurant/bar concept which offers a menu of over 120 local bourbons.
If you are in the mood for Italian food, head to Grassa Gramma, an LGBTQ-owned restaurant about 10-minutes outside of downtown. My guest and I sampled a variety of items including Brussel Sprouts, Duck Meatballs, and the Verlasso Salmon which was served with crab risotto. You will feel as if you traveled to Italy while dining in a massive restaurant. If you can ask for a table upstairs so you can get a view of the entire space.
Head to Play Dance Bar to catch a drag show by one of their playmates or special guests. During my stay, the incredible Ada Vox was performing. Ada was the runner-up on Queen of the Universe and a former contestant on American Idol. If you prefer to dance, head to Play's dance room where the DJ is spinning the hottest music all night. I've been to their Nashville, Tennessee location many times and this location is equally as impressive.
If you're a little hungover the next morning, head to Hi-Five doughnuts for some of the most delectable doughnuts you will ever taste. I wanted to try all of them, but unfortunately, my diet wouldn't allow me to, so I opted for the breakfast doughnut. I justified the calories because of the egg and bacon which are sandwiched between a delicious, glazed doughnut. There is limited seating, so Hi-Five is more of a grab-and-go place.
If you prefer a sit-down brunch, head to The Hub. You will not leave here hungry. Some of their brunch specialties include Chicken and Grits, Honey Butter Chicken Biscuit and Eggs in Purgatory, two skillet braised eggs with tomato fondue, house whipped ricotta, fresh basil, and served with grilled sourdough bread.
Now that you are well-fed, it's time to explore Kentucky's famed Bourbon trail. You can visit some of the most well-known distilleries in the region including Angel's Envy, Evan Williams, Michter's, Old Forester, Rabbit Hole, and Stitzel-Weller. You can drive the trail on your own, however, if you really wish to enjoy this experience, group tours are available that depart from downtown, so you can drink as much as you'd like.
Tonight, head to Bardstown Road, the nightlife epicenter of Louisville, where three LGBTQ bars are located within a few blocks. Big Bar, Nowhere Bar, and Chill Bar are where the locals hang out and each has a different vibe. Most people bounce between the three venues before determining where they want to end the evening.
Before heading out of town, catch the drag brunch at Ten20 Brewery, where four queens entertain for a fun two-hour performance. Happy Belly Bistro provides food selections during brunch. I would highly recommend the Tacos Birria. They rank up there with some of the best tacos I've ever had.
To book your Louisville gaycation, visit http://www.orbitz.com/pride
Enjoy the Journey!
Make sure you check back next month for a brand new Pride Journeys column.