On February 29th international songstress, Courtney Act, released her new music single and video, Kaleidoscope. Written by Act and Sam Sparro, the song pays homage to the current gender and sexuality revolution being heralded by today's young generation. As more young people embrace the fluidity of their sexuality and gender, the six clearly defined colors of the gay flag are now starting to create a kaleidoscope of possibilities that are not easily categorized.
The song is the official theme of the Sydney Gay & Lesbian Mardi Gras 2016. Courtney Act was recently named Sydney Gay and Lesbian Mardi Gras Global Ambassador.
In the video, Act – who identifies as gender fluid – appears as a girl strolling along the iconic Bondi to Bronte coastline in Sydney Australia. There, she meets eyes with a skater girl. A summer romance involving skateboarding, swimming and vegan sorbet ensues. At face value, we are looking at two girls falling in love. But knowing that Act is also Shane Jenek, the story seems less conventional.
"I love creating stories that push limits. I aim to confuse. Having identified as a gay man most of my adult life, the last few years I have realized that both my sexuality and gender are fluid. This has been so liberating for me because I never fit into the binary of man/women or gay/straight anyway."
"I feel more comfortable existing in the grey area and I encourage anyone who feels like the status quo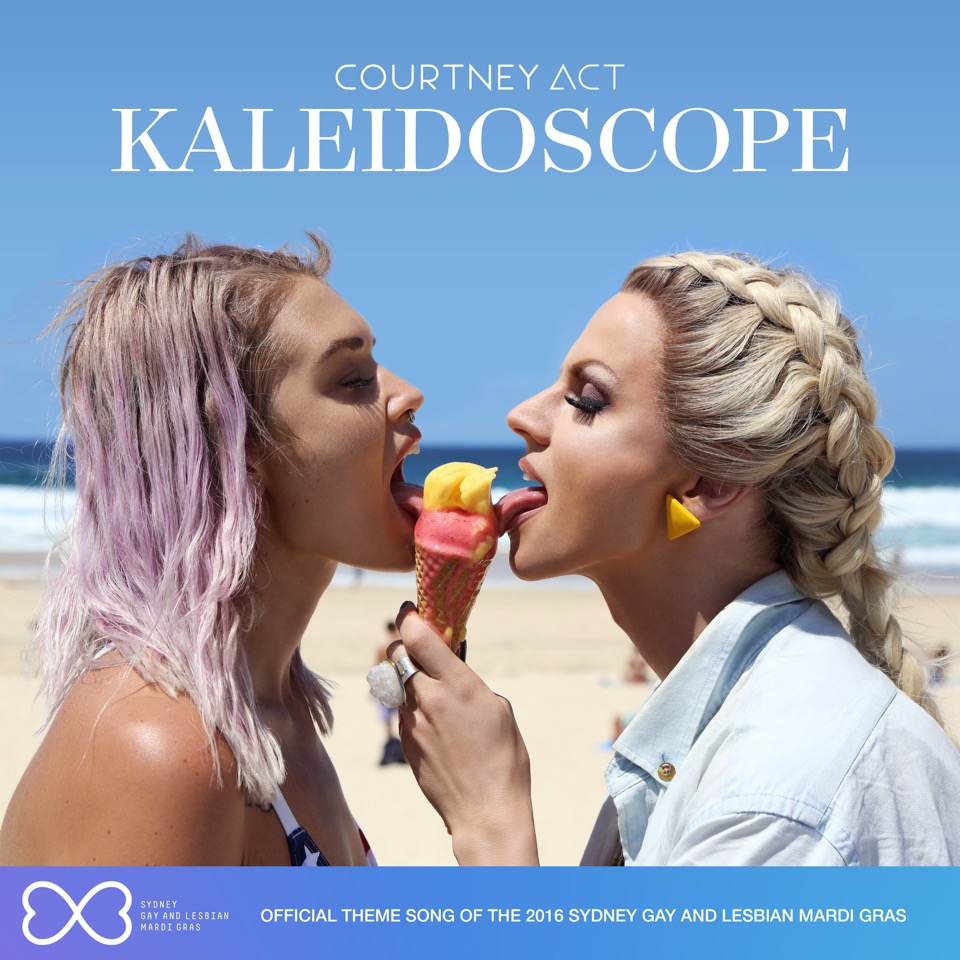 doesn't represent them to join me. You may feel broken or separate but when you look through a kaleidoscope, suddenly all of those broken bits and pieces create a beautiful image," says Courtney Act.
The digital release features an acoustic version of the track and three remixes from Aussie DJ Tanner Derby, UK DJ Jodie Harsh and US DJ Dirty Pop.
Courtney Act's "Kaleidoscope" is available now. For more information, visit http://courtneyact.com.