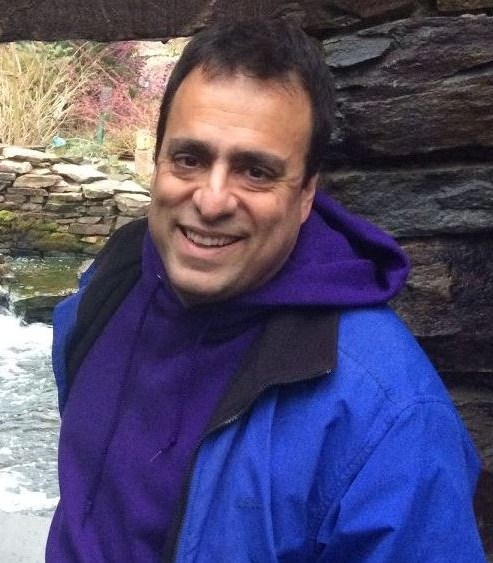 Tony Guadagnino is a marketing consultant. Located in New Jersey, his clients are based across the country, focusing on social media to build their presence on the internet. He studied creative writing in college and is currently working his first novel on the subject of bullying. He lives with his partner Mark.
A majority of Gay Icons dominated throughout the 1940s and 1950s, at a time when Hollywood owned the careers of their actors. Hollywood studios owned the contracts of the actors, and it was their decision (long before independent movies) what roles their actors would play. Some actors, who were bankrolling the movie tickets and streaming the profits to the studio, would have starred in multiple movies in a year. Hollywood was a lot different than it is today.
Two of the most iconic Gay Icons of this time period are Bette Davis and Joan Crawford, lifelong rivals who will forever be linked due to a 1962 film Whatever Happened To Baby Jane? It was the only film in which both women worked together. They're rivalry revved up both actresses all the way to the Academy Awards, where Bette was solely nominated. Joan, out of jealousy and rage, accepted the award for Anne Bancroft, so that all publicity photos had Joan holding the Oscar. It was a rivalry that was never mended.
Both women have earned their spot on the shelf of Gay icon.
Bette Davis began her career in 1931 with Bad Sister, the first of 89 films. She won two Academy Awards (11 nominations) and one Emmy Award (4 nominations). But it was her role in the 1939 film Dark Victory that stepped her under the spotlight of Gay Icon. Her portrayal of Judith Traheme, a woman hiding the secret of her impending death, has been paralleled with a person living inside the closet: the fear of coming out, the fear of rejection, the fear that someone will figure out your deepest secret. In later years, Davis would claim that this role was her favorite of all the ones she had played.
Over the years, Bette continued to play strong women, not the damsel in distress. Her portrayal of Margo Channing in the 1950 picture All About Eve was of a sophisticated, smart actress who, betrayed by her ingénue Eve Harrington, does not instill revenge, but allows karma return the favor to Eve over her own time. While Davis' character is engaged to be married later in the film, there are outlining levels of lesbianism throughout the movie, specifically her interest in a young Eve Harrington. Though it is not presented in words, the underlying tones are there. By today's standards, there visible to anyone.
Joan Crawford, through her movie roles, followed the same route to Gay Icon status. Born in 1904 into poverty, she fought hard to become a movie star, a reflection of her own strength and desire to leave her impoverished early years behind her. Initially, her ambition was to
become a dancer. She had begun being cast in chorus lines in her early 20s; but when the dance roles were leading nowhere, and MGM wasn't casting her in significant roles, Joan took matters into her own hands. Unbeknownst to anyone, she began dancing in the evening hours at dance venues, as well as competing (and winning) dance competitions, making a name for herself all around Hollywood. Her strategy worked, and MGM began signing her to bigger roles.
In 1943, Joan and others were dropped by MGM and labeled "box office poison" in an open letter to the Independent Film Journal. ('Box Office Poison' was the term used for actors and actresses who had great dramatic abilities but had high salaries that did not reflect the ticket sales). When Warner Brothers signed her days later, she made her triumphant return in the 1945 film Mildred Pierce. She was not the first (or second) choice for the role and went toe-to-toe with the studio until she was cast in the role. A wise choice for the studio – it became her most famous role which won her the Academy Award for lead actress.
How does her biography that I laid out to reflect her status as a Gay Icon? Joan Crawford's life is a metaphor for the gay lifestyle: (1) struggle to be yourself; (2) a struggle to be accepted by everyone as who you are, not who "they" want you to be; (3) a struggle to find your own path in life when "others" are against it. It's all about the fight for success; the fight to live the life you are destined to be. Joan Crawford is the symbol of the gay lifestyle, without being gay.
Of course, if you want to see Joan Crawford in some campy films, watch I Saw What You Did (1965), Berserk! (1967), or Trog (1970). These final films of her career are as campy as her 1981 biopic Mommie Dearest, the campiest of all campy films.
Hollywood Producer/Director Ryan Murphy recently resurrected the careers of Joan Crawford and Bette Davis with his FX Mini-Series – Feud: Bette and Joan. Success for these women continues past their time on this Earth, and hopefully, it'll continue beyond ours.
__________________________________________________
If you enjoy reading Diversity Rules Magazine, please consider subscribing, advertising or investing in its future.