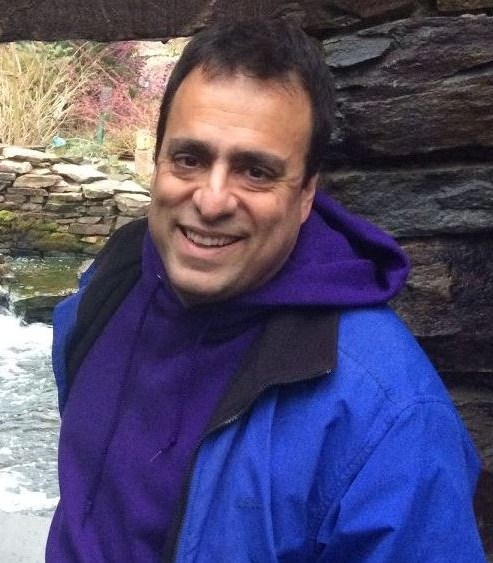 Tony Guadagnino is a marketing consultant. Located in New Jersey, his clients are based across the country, focusing on social media to build their presence on the internet. He studied creative writing in college and is currently working his first novel on the subject of bullying. He lives with his partner Mark.
Due to this nasty coronavirus, the Summer Olympics has been postponed for at least a year. Of course, this ruins my latest series of Gay Olympians. Therefore, I will temporarily suspend my series, but I will focus on Gay Sportspeople for the time being.
I'm going to start with a baseball player whom I admired for practically his entire career – Billy Bean. Now, I'll admit, the gay boy inside found him rather sexy and developed my interest in him more than his playing. However, he was a fine baseball player during his 8 years in the sport.
Born in 1964, Billy won the state championship with his high school's baseball team. Graduating as valedictorian, he attended Loyola Marymount University on an athletic scholarship to play college baseball for the college's team, the Marymount Lions. After his junior year in college, the New York Yankees selected Bean in the 1985 MLB Draft. He returned to Loyola Marymount for his senior year of school and went to play in the minor league's world series with the Marymount Lions.
In the 1986 Draft, the Detroit Tigers chose Billy in the fourth round selection, and he made his debut in the major leagues on April 24, 1987. He spent most of the 1988 season back in the minor leagues before being promoted again by the Tigers in 1989. Later that year, he was traded to the Los Angeles Dodgers. Unfortunately, he was demoted back to the minor leagues in 1990 and 1991, before returning back to the major leagues in 1993 for the San Diego Padres. He batted a .260 in 88 games in 1993 and a .215 in 84 games in 1994. After playing for the Padres in 1995, Billy chose to retire from baseball.
Billy had married a woman when he was 24 years old but divorced after three years. He was 28 when he had his first sexual experience with a man. He came out to his parents while playing with the Padres, but didn't come out publicly until 1999. Billy
Bean was the 2nd Major League Baseball player to publicly come out to the world (the first one was Glenn Lawrence Burke).
Billy always attributed to quitting the sport because he was tired of remaining in the closet. Wanting to live a happy and honest life, he left the business and became a real estate agent, while still making public appearances in front of the camera. To give back to the MLB, he now works as the first ambassador for inclusion, trying to pave a smoother road for those who are in the MLB and want to come out. In 2003, his memoir, Going the Other Way, became a national bestseller.
Billy Bean may not have the legendary status of Reggie Jackson or Babe Ruth, Hank Aaron or even Derek Jeter. However, his coming out in a dominant male-driven, testosterone afflicted sport was one of the bravest things that he could have done. As his story continues to inspire, he will remain an important figure in the LGBT Community, and that is a legendary role that nobody can ever take from him.