Diversity Rules Magazine is excited to present DeAngelo Jackson as the upcoming July feature.
Narrated by GAYVN 2020 Best Actor and reigning Performer of The Year Award winner DeAngelo Jackson, Being Black in Porn follows the lives of four gay men of color as they navigate their way in the competitive and often complicated adult film industry.  Through interviews with the men in NYC, Chicago, Las Vegas, and LA, the film examines their unique experiences including their encounters with racism (being cast in servant roles or as thugs; also, facing white performers who refuse to perform with them because of the color of their skin), stereotypes (black talent are expected to have large penises and they're made to bottom when they do not) and inequality (though "BBC films" is one of the most searched terms in porn, black actors report making less money than their white counterparts).  In addition to their time behind the camera, Being Black in Porn delves into the personal lives of the men, exploring the impact their careers have on their real worlds, on social media, and in the global Black Lives Matter movement.  Being Black in Porn is being distributed by Mile High in association with Novo Novus Productions and adult production house Noir Male.  The Being Black in Porn trailer premiered worldwide Juneteenth weekend through Noir Male's Instagram channel here:
https://www.instagram.com/officialnoirmale/.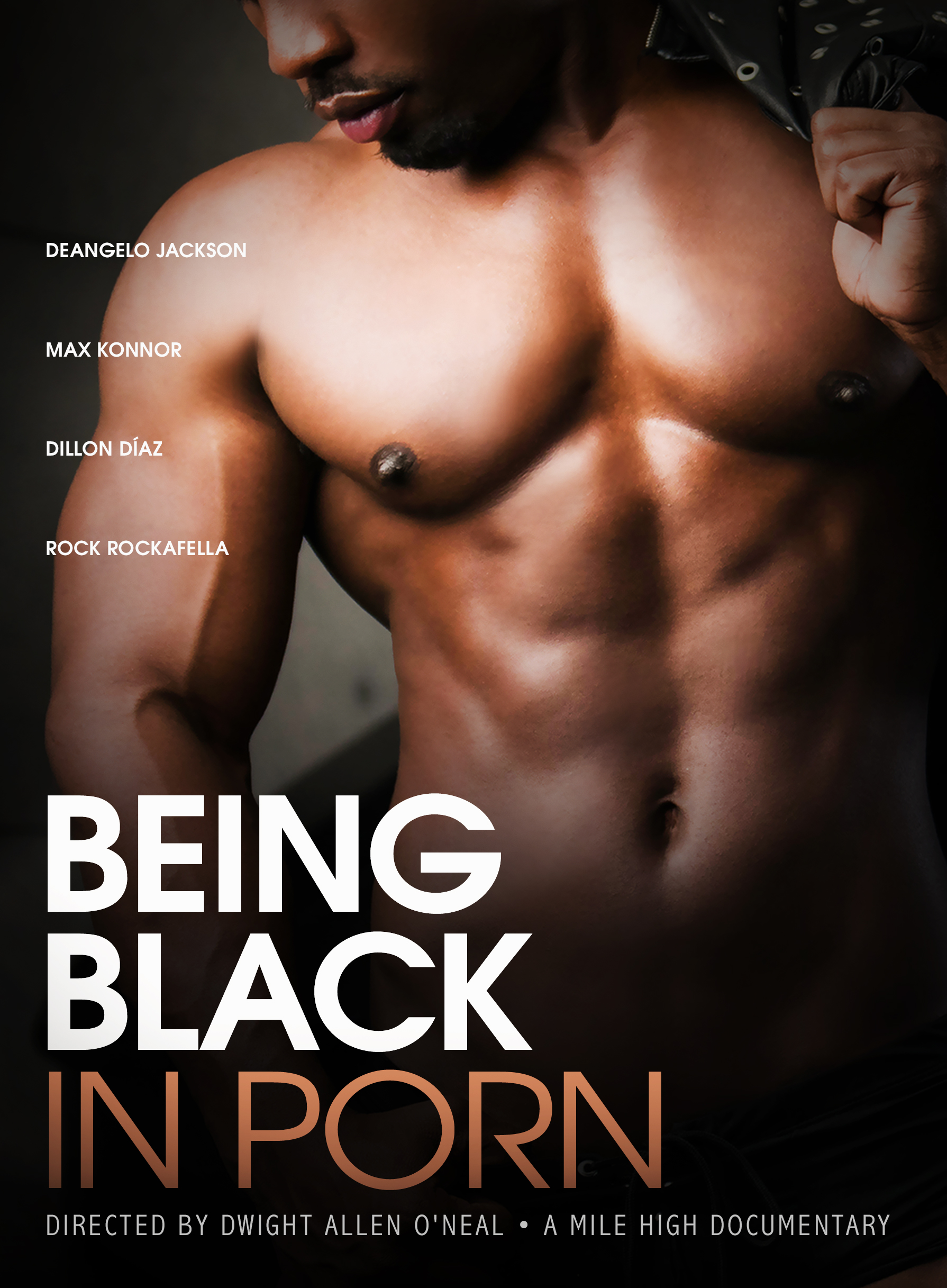 "I had to share this story," says DeAngelo Jackson who in addition to narrating Being Black in Porn is also the film's executive producer. He selected the main cast for the documentary: Dillion Diaz, Max Konnor, and Rock Rockfella, an industry legend who directed DeAngelo's first scene in adult film. "I had to do this for my fellow brothers and sisters in the entire adult industry. I learned early on that if we don't stand for something, we will fall for anything."
Jackson is the first black man to win a GAYVN Best Actor Award in 2020 and most recently claimed the most coveted GAYVN Performer of The Year 2021 title, from the adult film industry's equivalent to the Oscars. He started his career in 2009 and is now in his third year as Noir Male's exclusive contract performer. Jackson was born in Germany, raised in Georgia and studied Criminal Justice at Florida State University. He entered the adult industry as a way to make extra money in college. Having never been with a man or woman, Jackson lost his virginity on camera. He doesn't regret any choices he has made and maintains a happy relationship with his supportive family who say they are proud of all of his adult film success.
"Our favorite porn stars have the same struggles as all working professionals," says DeAngelo Jackson's co-executive producer on Being Black in Porn, Dwight Allen O'Neal. "Our hope is that our documentary creates a better understanding of these men and sends a message to everyone inside and outside of adult film that Black Lives Matter everywhere, in everything, and within every industry."