Hot Metal Arts Collective presents Blackbox Playlist:  Pride Edition!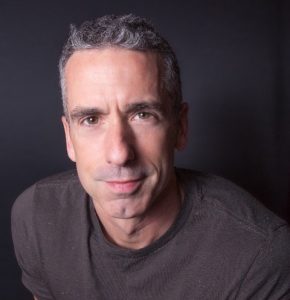 Blackbox Playlist:  Pride Edition is hosted by Dan Savage (host of Savage Lovecast and co-founder of "IT GETS BETTER) and features all LGBTQ+ writers and performers.  The Hot Metal Arts Collective is proud to partner with the Peoples Improv Theater and the It Gets Better Project for this performance!  All proceeds benefit It Gets Better, which provides inspiration and support for LGBTQ+ youth.
The show will be held Sunday, June 24th at 6:00 PM at the Peoples Improv Theater Mainstage located at 123 E 24th Street, New York NY  10010.
Stop by for eight shore plays, inspired by one amazing playlist personally curated by Dan that features queer artists like Scissor Sisters and John Grant.  The Hot Metal Arts Collective has an all LGBTQ+ lineup of writers and actors.  AND it's Pride, so you know a good time will be had by all.
For tickets, visit blackboxplaylist3.brownpapertickets.com or hotmetalco.com.
Written By:  Amelia Bane, Andi Lee Carter, Jesse Cramer, Griffin Horn, Shenovia Large, Devin Ritchie, Alex Song & Kathy Tu
Featuring:  Christopher Augustin, Kelsey Bailey, Sabrina Bierer, Seamus Branch, Jake Cornell, Misko Gavia, Joe Goldman, Lou Gonzalez, Jess Henderson, Chloe Koser, Grace Leeson, Jenn Maley, Dan Martineck, Rachel McCartney, Jon Wan & Richard Yingling.
Hot Metal Arts Collective is Matt Davidson, Sam Horvath, Johnna Scrabis & Jesse Cramer.
__________________________________________________
If you enjoy reading Diversity Rules Magazine, please consider subscribing, advertising or investing in its future.