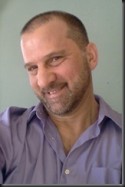 Welcome to the May issue of Diversity Rules Magazine. This issue is particularly special and very meaningful for me since it celebrates the 10th anniversary of Diversity Rules Magazine.
Diversity Rules Magazine was conceived in 2006 because there was no gay voice in the Central New York area at the time. I wanted to create a publication that offered some sort of reassurance to closeted gay, bi and transgender individuals that there were others like them and that they did not have to feel alone and abandoned in a somewhat conservative part of upstate New York.
Since its inception in 2006 it has undergone many changes and iterations. It began as a bi-monthly publication serving what was known as the Central Leatherstocking Region of New York, now coined "Central New York." It was initially distributed to locations within Broome, Chenango, Madison, Montgomery, Oneida, Otsego and Schoharie Counties, as well as Delaware County. Its original mission was to focus on issues of sexual identiy, gender, race relations, diversity and equality.
Diversity Rules Magazine eventually grew and was distributed to locations beyond the counties mentioned above and eventually was being read throughout New York State and available at over 150 locations. It was the largest gay publication serving the state. A position I did not take lightly.
Due to personal and economic circumstances, the magazine went into hiatus for a bit. It re-emerged as digital publication in 2010 with a print version returning in 2013. Subsequent to that, there have been some other bumpy patches which have resulted in a return to its current solely digital format.
With this beginning of Diversity Rules Magazine's 11th year, there will be some changes coming. The magazine's format will be redesigned, along with a renewed focus to get Diversity Rules Magazine back in print as a subscription based publication once again.
To celebrate the 10th anniversary, Diversity Rules Magazine will be available for FREE during the month of May by using the following username and paassword
Username:  drfreemay
Password: freetrial
There will also be advertising discounts during the month of May as well. So if you have considered subscribing or advertising, now may be the time to do that! Details of the specials can be found on page 17 in the digital version as well as by clicking HERE.
So enjoy this month's issue, as it has a lot of great information in it. Why not tell your friends to log in to the I-Folds site for full access to the May issue as well as to all past issues to get a feel for the magazine and what it is all about. Some exciting times are ahead. Watch for the changes as they will be instituted incrementally!
See you in June!