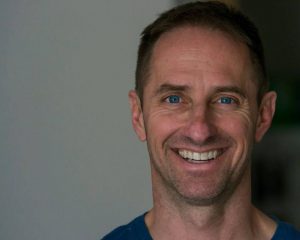 Ron Blake is much more than a sexual assault and PTSD. He graduated with an MPA in Public Affairs from Indiana University, was elected as a city councilman in suburban Chicago at a young age, was a high school physics teacher, and worked with hundreds of students as a high school cross country and track coach for 15 seasons.
Blake was born in Gary, IN and has lived in Phoenix for the last 13 years. His parents, Ron and Rita are retired educators. He has a sister Kris and three brothers: Scott, Matt, and Mark. His parents and brothers live in Indiana (Chicago suburbs) and his sister lives in San Diego.
Blake has lived in Los Angeles, San Diego, and England too.
Ron Blake is a male sexual assault victim.  His personal account of what happened to him appears in the current issue of Diversity Rules Magazine.  You can read Ron's personal account of his experience HERE.  In July, Ron will be the feature cover interview, during which he will discuss the trauma he experienced a bit further when 3 men raped him at home while sleeping and sick.  The police wrote the incident off as simply 4 gay men having a good time while drunk and did not really take Ron's claim of sexual assault seriously. The thing is, Ron had not been drinking at all.
Because of such a horrific occurrence, Ron has been empowered to talk openly about what happened to him.  He has traveled all over the country talking about what happened to him and to bring greater awareness of male sexual assault, especially in light of the current "Me Too" Movement that has caught the nation's attention.  Within the context of the "Me Too" Movement, however, Ron and others like him feel like the misfit toys in the classic favorite, "Rudolph The Red-Nosed Reindeer."  They feel forgotten, isolated, and misunderstood.
Gay men, unfortunately, are not being included in our national discussions about sexual assault. In Ron's words, "The tough guy culture and homophobia in our society continue to make this a taboo topic. It's going to take a village to change this. A big bold village that is willing to open up more dialogue about sexual assault impacting gay men."
Diversity Rules Magazine looks forward to Ron opening up even more about his life-changing and very personally empowering experience in his interview in which he also talks about the importance of laughter in our lives and his current crusade to get on "The Late Show With Steven Colbert."
Stay tuned for July!
__________________________________________________
If you enjoy reading Diversity Rules Magazine, please consider subscribing, advertising or investing in its future.