Tony Guadagnino's Summer Reading Selections!
That's a quote from the classic song "Dancing In The Street" by Martha & the Vandellas. School is about to end, and it's time for me to relax, enjoy the summer weather and have some fun. When I say "Goodbye" to my students on June 20th, I wish them all the best, have a nice summer, and good luck next year. (By the way, June 21st will be an All-DAY beach day; I won't even answer my phone.)
Last year, at the end of the school year, I gave all my readers a "Suggested Reading List." Guess what — it's time again to give you another list of books to read as your kick your feet up and enjoy the summer. Whether you're on the beach, by the pool, in a hammock, or on the couch in an air-conditioned home. Four books (three fiction; one non-fiction), all LGBT-themed, which I feel should be read.
My first selection is a book from 2020 – SWIMMING IN THE DARK, by Tomasz Jedrowski. (NOTE: I am currently reading this book, so the ending is unknown at the time of writing.) Set in Poland in the 1980s, this is the story of 2 men – Ludwik and Janusz – who meet at a summer agricultural camp and are quickly attracted to one another. Their attraction leads to an elicit affair until they return to Warsaw when their illegal relationship is torn apart, further torn by their differences in political beliefs. (That's all I can say for now.)
The second book was written by a personal friend, Sam Irvin, entitled I WAS A TEENAGER MONSTER HUNTER! Sam looks back at his life, from starting his magazine (BIZARRE) as a teenager to the 1970s when he started in the business as an assistant to Brian De Palma on The Fury and Dressed To Kill, to today, when as a successful director of over 50 films and TV shows. And you'll love hearing all about his interviews and encounters with legends like Vincent Price, Christopher Lee, Donald Pleasence, Diana Rigg, John Carradine, Jane Seymour, Alec Guinness, and a plethora of others. And if your pop culture interest isn't piqued yet, the forward is written by his good friend Cassandra Peterson, aka Elvira, the mistress of the Dark.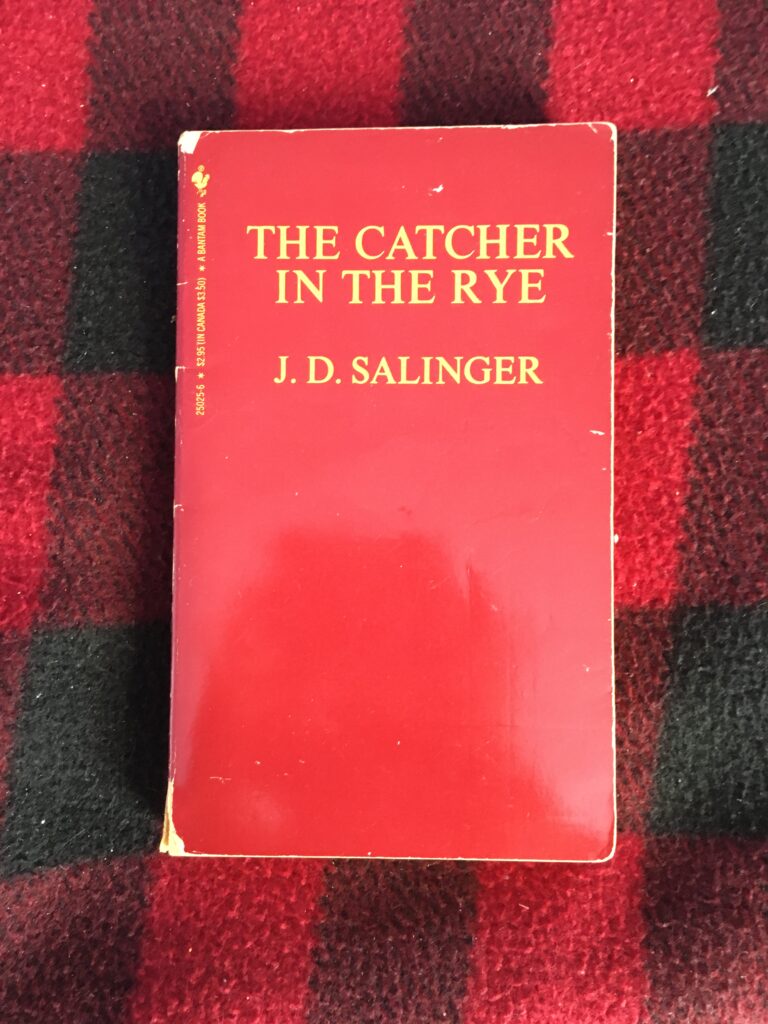 My third book is a classic novel, THE CATCHER IN THE RYE by J.D. Salinger (my favorite classic novel). This story is told by Holden Caulfield (1st person) during the period of one weekend (Saturday afternoon to Monday afternoon). Holden has been expelled from his school and he travels to New York City, and the adventure of his life begins. Warning: expect to find some "bad words" in the book. If you can get past all the "GD" in the book, you'll enjoy the novel.
My last selection is the autobiography from another personal friend who sadly passed away last year – MAYOTTE: THE MUSINGS OF A NARCISSIST, by former gay porn actor Shawn Mayotte. Released in 2020, Shawn discusses his self-proclaimed title of a "Narcissist," and his journey throughout his life. Nothing is off the table for discussion in this very raw and open book: his excruciating relationship with his parents (they were both messed up), living in the "system" during his teenage years, surviving as a porn actor, street hustler, then a paid escort for the rich and famous (and some names are dropped), drug addiction, watching friends die to AIDS, to today, a husband, father, author, and drug counselor for teenagers. Those who believe that being in the porn industry is all glamour and glitz (like many "adult movies" portray) should read this book for the complete and honest truth. Shawn does not hold back!
So there you go — 4 books to read for the summer. I hope you'll check them out. And in case you're wondering — all 4 books are in my library. They are great reads, fun reads, and fast reads. Enjoy!
Check out the blog for other articles by Tony Guadagnino!