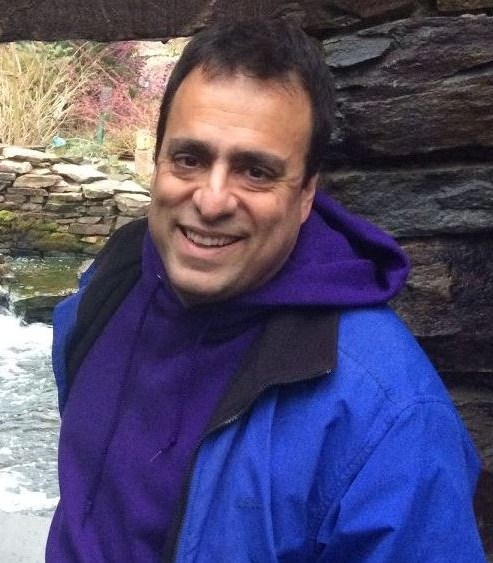 Tony Guadagnino is a marketing consultant. Located in New Jersey, his clients are based across the country, focusing on social media to build their presence on the internet. He studied creative writing in college and is currently working his first novel on the subject of bullying. He lives with his partner Mark.
In my last article, I spoke about Billy Bean, a former baseball player who was the second baseball athlete to come out. But who was the first? The first was a man who, unlike Billy Bean, came out DURING his tenure in baseball. (Billy Bean came out 4 years after he retired.) His name is Glenn Lawrence Burke.
Glenn was born in 1952, in Oakland California. Throughout school, he was a natural athlete and excelled not only in baseball but also in basketball during his high school years. He received a Northern California MVP award and was named Northern California's High School Basketball Player of the Year in 1970. But his passion was baseball, and that is the sport he entered.
While playing the sport in the minor league, Glenn was scouted by the Los Angeles Dodgers to the major leagues in 1976. He played with them for three seasons before being traded off to the Oakland Athletics in 1978 and playing with them for one season. But a knee injury forced him out of baseball altogether at the age of 27.
During his time in the game, Glenn made no secret about his sexuality to his teammates. While he described the situation "difficult," he never made it a secret to peers of his sexual orientation. All of his team members knew he was gay, but none of them cared. However, managers of the team, worried about the stigmatism of homosexuality in the 1970s, tried to disguise the fact that a team member was gay. The General Manager, Al Campanis, offered to pay for a lavish wedding and honeymoon if Glenn agreed to marry; he refused, allegedly responding to him by asking "to a woman?" The fictitious wedding never happened. Famed Dodgers' manager Tommy Lasorda was equally angered that Glenn became friends with Tommy's gay son (Tommy Lasorda Jr).
(Footnote: Tommy Lasorda Jr died from AIDS complications in 1991, but his father refuses to accept the fact. Instead, he tells and believes his son died from cancer.)
In 1978, Glenn was traded off to the Oakland Athletics. While the official announcement was "needing a more experienced player," the trade was unpopular with the Dodgers players. His teammates were losing a valuable player.
Glenn received much harsher prejudice with his new teammates during his two years with them. Billy Martin, the A's manager), would refer to him as "faggot" in the clubhouse, and teammates avoided showering with him. He spent more time sitting on the bench than on the field. When he injured his knee, the A's released him from his contract before the season ended. It wasn't until 1982, in an article in Inside Sports magazine, where his homosexuality was made public knowledge.
After retiring from baseball, Glen competed and won medals in the 100 and 200-meter sprints in the first Gay Games in 1982 and competed in the 1986 Gay Games in basketball, then spent years in the SFGSL (San Francisco Gay Softball League), playing third base for the Bombers.
While he remained active in amateur competitions, Burke turned to drugs when his career ended. A cocaine addiction cleaned out his bank account and physical build. Then, in 1987, his leg and foot were crushed when he was hit by a car in San Francisco. After the accident, his life spiraled into a real decline.
He was arrested for drugs and served time in prison; he ended living on the streets of San Francisco for a number of years. He spent his final months with his sister in Oakland. On May 30, 1995, Glenn Burke died of AIDS complications at the age of 42.
When the news of his AIDS diagnosis was made public in 1994, the Oakland Athletics organization helped to support him financially. In interviews given while he was fighting AIDS, he expressed that he had no grudges, and his only one big regret was that he never had the opportunity to pursue a second professional sports career in basketball.
Since his passing, Glenn has been revered as a pioneer of homosexuality in baseball. In 2013, he was inducted in the National Gay and Lesbian Sports Hall of Fame. In 2015, the Oakland A's, who first discriminated against him, now honored him as part of their Athletics Pride Night, with his brother throwing the first ceremonial first pitch of the game. Later that year, he was inducted into the Baseball Reliquary's Shine of the Eternals, a "Hall of Fame" for players who have altered the baseball world in ways that supersede statistics.
Glenn Burke did not play for very long, and his life on the planet was short, yet his footprint on the sport is remembered today. Things may have been different if he accepted the "wedding proposition," but he stayed true to himself. Glenn Burke is a real innovator.